Sponsorship & Exhibition
Take the opportunity to reach over 900 ECC delegates in this ideal business and networking setting. A range of opportunities are available and we would be delighted to discuss these with you.
We have a number of partnership packages and opportunities available however please do let us know if you have specific requirements or budgets in mind and we will be happy to work with you to create a bespoke package.
Exposure at this event would be hugely beneficial as this is an ideal setting to network, build and forge new relationships while at the same time creating awareness for your products and services to these prestigious delegates.
The exhibition space is located in Hall 2B. Registration, tea, coffee and lunch breaks will be served in this area to promote and encourage networking and maximise your company's exposure at the Conference
Exhibition Floor Plan and Exhibiting Organisations
Please
click here
to view the current floor plan detailing confirmed, provisional and available exhibition spaces.
Please
click here
for the current list of confirmed exhibitors.
For further information contact:
Colm O'Grady
Conference Partners Ltd. UK
Peter House,
Oxford Street,
Manchester
M1 5AN
E: Colm@conferencepartners.ie
T: 0161 209 3353,
M: + 353 87 2233477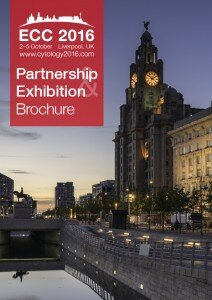 Download the Cytology2016
Sponsorship Brochure Here